Organic Buckwheat Tea
Original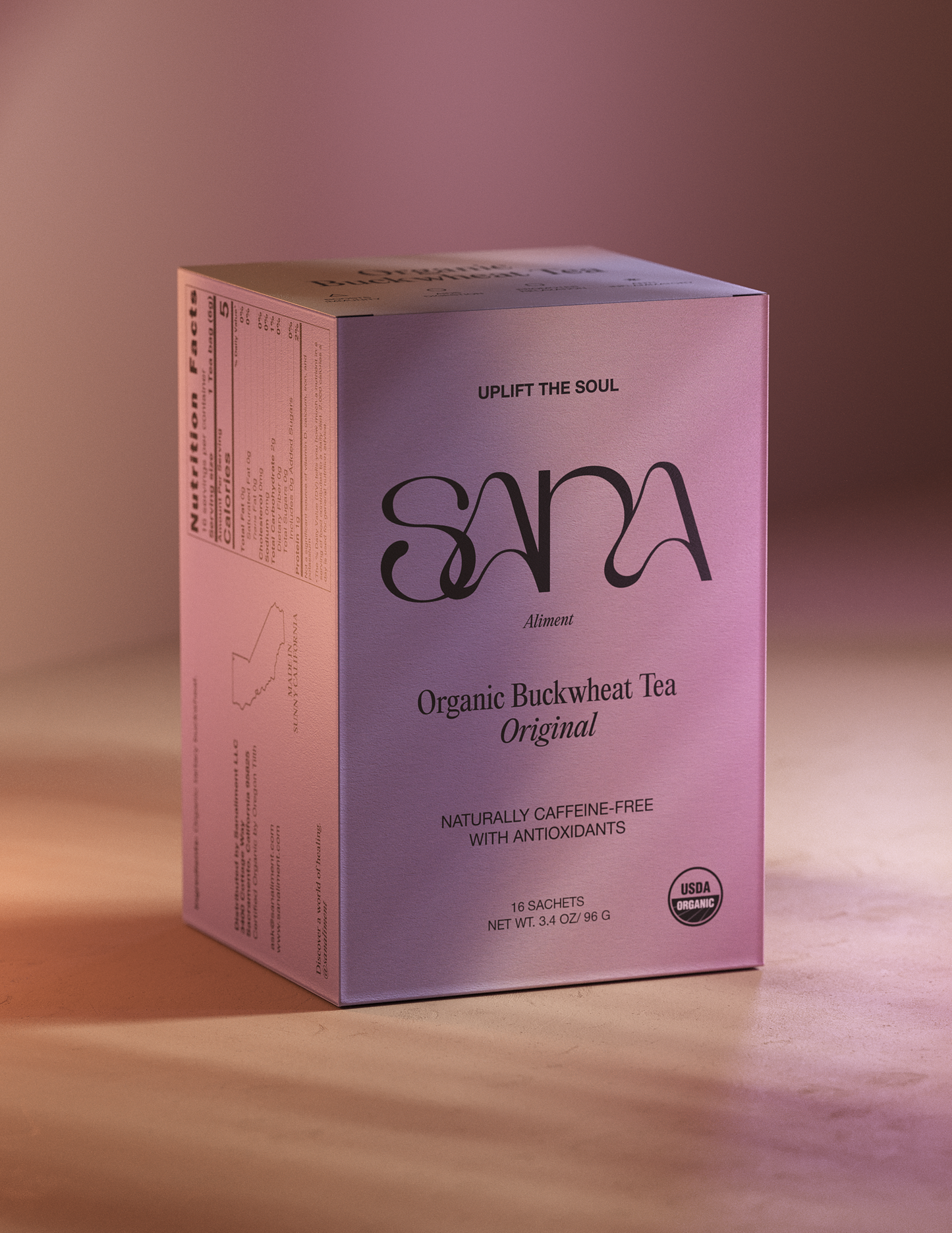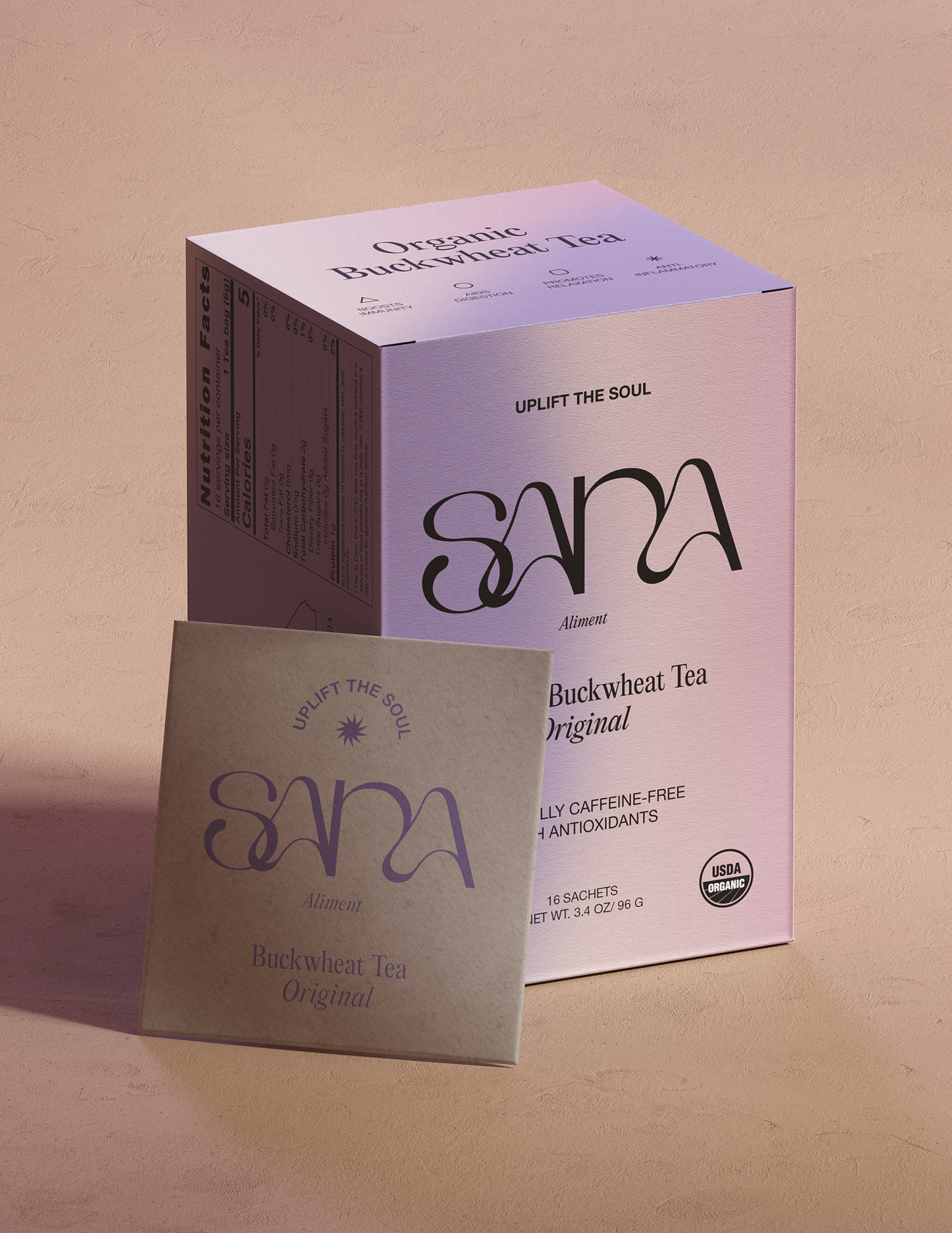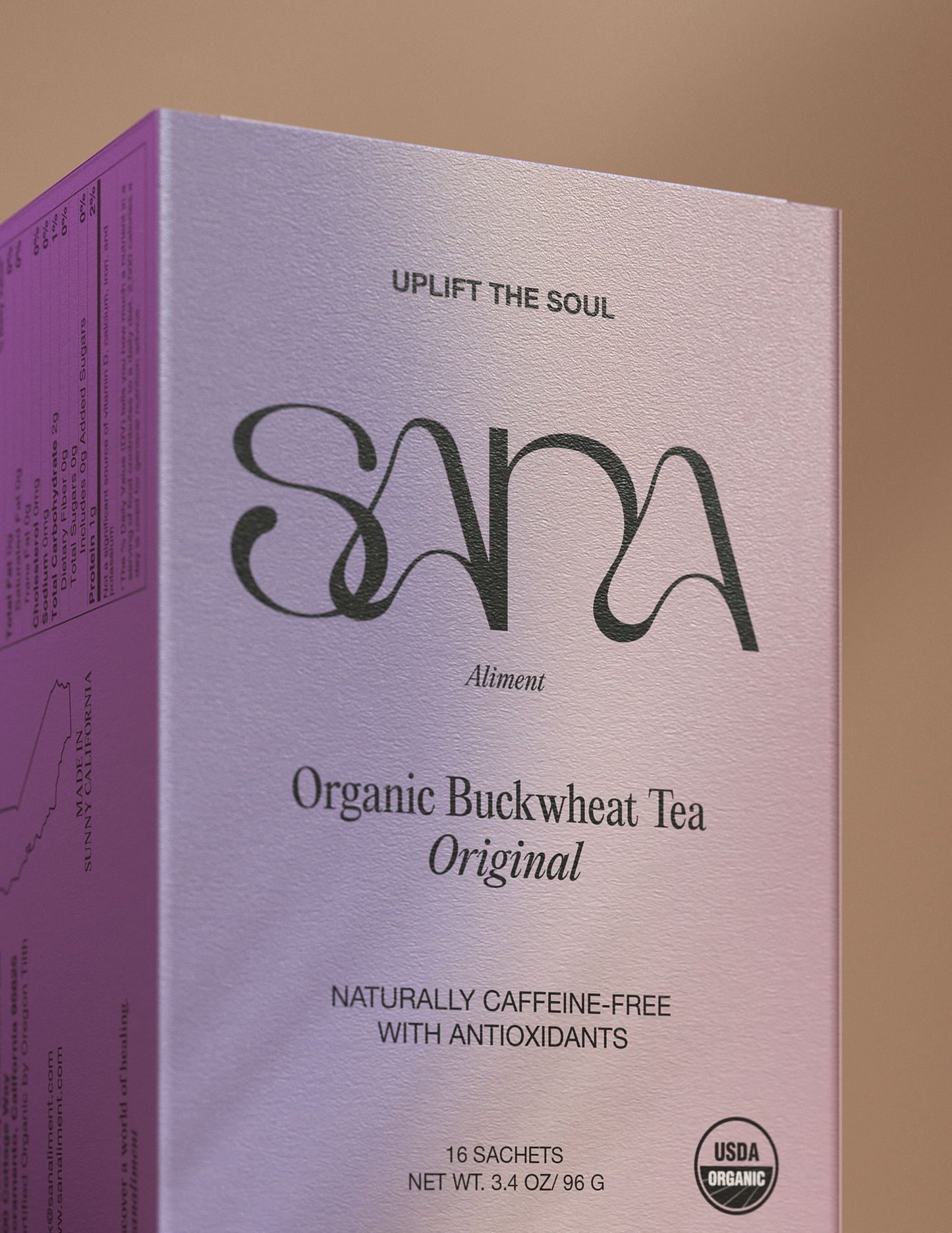 This delicious tea is warming, nutty, and full of health benefits for better digestion, improved heart health, and a calmer mind.
Overview

Buckwheat has long been enjoyed in many cultures for its natural antioxidants, which have been suggested to reduce inflammation, cholesterol, blood pressure, and blood sugar. Plus, it is used to boost digestion, promote relaxation, and support immunity. 

Look after your mind, body, and soul with Buckwheat Tea.

· 15 sachets of warming buckwheat tea
· Naturally gluten & caffeine-free
· Free from chemicals and preservatives
· Paleo & vegan
· Plastic-free packaging

How to enjoy

Enjoy by seeping the sachet for 5-7 minutes in boiling water. Don't forget your favorite mug!

Ingredients

Buckwheat, Ginger, Turmeric

Ingredients Certified Organic by Earth Source Organics

Packaging

Boxes are manufactured from cardboard. Tea sachets are made from poly actin acid (PLA), a plant-based, biodegradable material. Please recycle.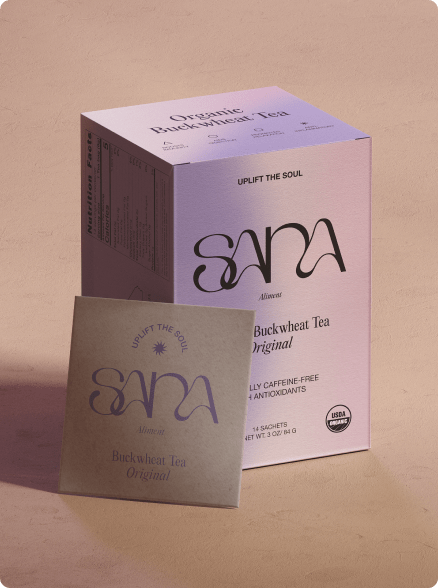 Details of Organic Buckwheat Tea
No Caffeine

No jitters. No sleepless nights. Just relaxation.

Gluten-Free

There's no wheat in it—so everyone can enjoy.

Tasty Coffee/Matcha Swap

Alternative that's just as cozy, without any bitterness.

Rich Flavor

It's nutty with a caramel finish and adds a mellow sweetness to whatever it's mixed with.

Packed with Antioxidants*

Naturally occurring fighters to help protect your body.

Loaded with Health Benefits

Full-body wellness so you can feel your best.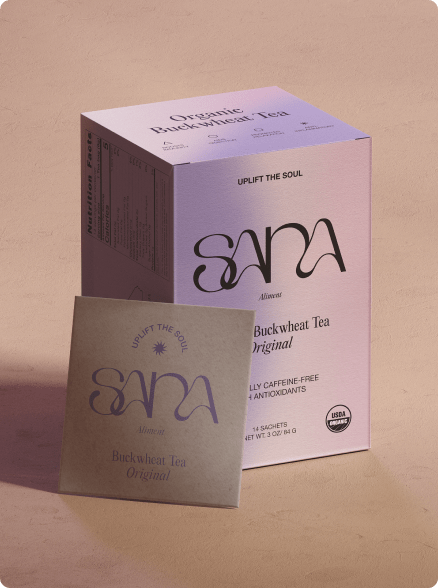 Why it's good for you

How It's Made
Buckwheat tea contains a number of Antioxidants - naturally occurring compounds that protect the body from harmful free radicals that can improve the body's immune response. 

Learn more

Buckwheat tea draws the nutrients, vitamins, and minerals from the buckwheat, into a healthy strong drink. Gluten and caffeine-free, you can drink buckwheat tea any time of day and without the worry of sleepless nights or discomfort.

Learn more