Need to center your mind and focus on the day ahead? This subtly nutty powder can be enjoyed at any time of day to support brain function.
Overview

Start the day slow with a steaming hot cup or wind down before bed to get a headstart on tomorrow. Our Latte Powders are rich with antioxidants, which have been suggested to reduce inflammation and promote healthy digestion, relaxation and immunity.

Engage your mind with buckwheat blended with Lion's Mane, Cordyceps, Bacopa Monnieri, and Rhodiola, which aid focus.

Find out more about our adaptogens.

· Organic buckwheat powder with adaptogens
· Naturally gluten & caffeine-free
· Free from chemicals and preservatives
· Paleo & vegan
· Plastic-free packaging

How to enjoy

To enjoy Sana's Focus Latte Powder with Adaptogens alone as a hot drink, simply add 1-2 teaspoons to 12 oz of boiling water. If you like your tea with milk or sweetener, add until it tastes just right.

This versatile powder can also be added to baked goods, smoothies, milk, and just about anything you can think of, so you can enjoy the benefits of buckwheat every day.

Ingredients

Buckwheat, Lion's Mane, Cordyceps, Bacopa Monnieri, and Rhodiola

Ingredients Certified Organic by Earth Source Organics

Packaging

Packaging is made from a plant-based, biodegradable material. Please recycle.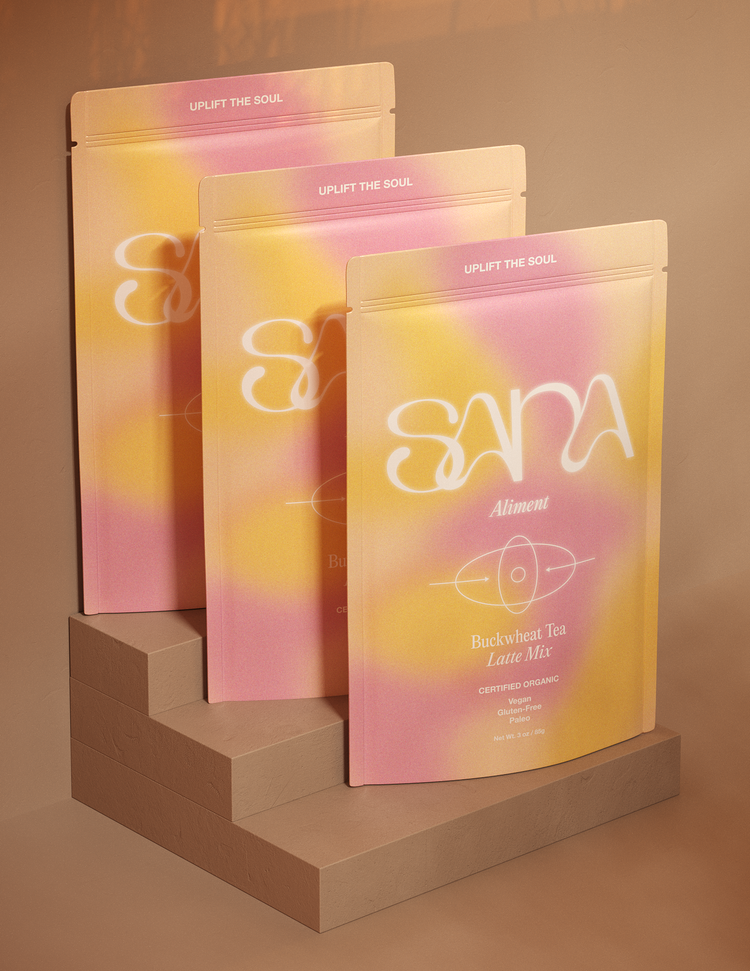 Details of Latte Powder
No Caffeine

No jitters. No sleepless nights. Just relaxation.

Gluten-Free

There's no wheat in it—so everyone can enjoy.

Tasty Coffee/Matcha Swap

Alternative that's just as cozy, without any bitterness.

Rich Flavor

It's nutty with a caramel finish and adds a mellow sweetness to whatever it's mixed with.

Packed with Antioxidants*

Naturally occurring fighters to help protect your body.

Loaded with Health Benefits

Full-body wellness so you can feel your best.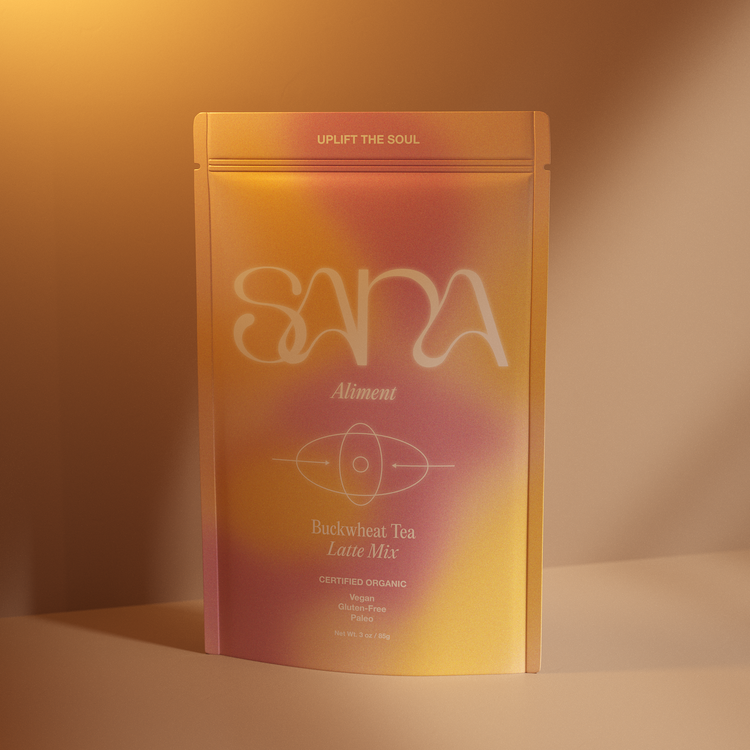 Why it's good for you

How It's Made
Latte Powder draws the nutrients, vitamins, and minerals from the buckwheat, into a healthy strong drink. Gluten and caffeine-free, you can drink buckwheat tea any time of day and without the worry of sleepless nights or discomfort.

Latte Powder contains a number of Antioxidants - naturally occurring compounds that protect the body from harmful free radicals that can improve the body's immune response.

Learn more

Latte Powder draws the nutrients, vitamins, and minerals from the buckwheat, into a healthy strong drink. Gluten and caffeine-free, you can drink buckwheat tea any time of day and without the worry of sleepless nights or discomfort.

Latte Powder contains a number of Antioxidants - naturally occurring compounds that protect the body from harmful free radicals that can improve the body's immune response. 2

Learn more